Actually, if you look at it even longer, it's sort of a funny word. Publish, publish, publish…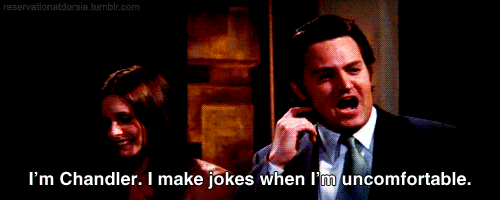 Ok, enough of the jokes. I apologize for those that don't know me. Those of you that do know me, know that I am a huge Friends fan. And those that don't know or simply don't even know the Friends show. Shame. On. You. No, I'm just joking. Ok, I'm seriously done with the jokes. Here is the reality…
Writing a blog has actually been very intimidating for my husband and I. We start to think, "What should we write about? What should we share?" And to press the "Publish" button, that allows all the world to see, it gives the button some power. But you know what? We are going to write from the heart, we are going to allow you to see and meet us where we are and who we are. We are really just like you. No different. A man and a woman that are just living life. To a young single, probably not so much in common. To the older and wiser, probably a little immature. But to a heart that is seeking a life with purpose – we hope we can help introduce you to someone that has fulfilled that meaning. As Christians, we are trying to live a life that is pleasing to our Father. Have we made mistakes? Yes. Will we continue to make mistakes? Yes. But that's where we are filled with Jesus & Joy. We know that Jesus paid the price for all the sins that we have ever made or ever will . It doesn't mean that we continue to sin on purpose, no, we know that we need to turn from our sin. But we know and understand that we are human. Having a relationship with Jesus and receiving the power of the Holy Spirit, living in us and renewing us each day, through Gods Holy Word and prayer, we are strengthened to fight the good fight and continue on with pursuing His likeness to live out within and through us. God is our comforter, our encouragement. He forgives and He loves. But unfortunately that also means there is one that will discourage. Jesus says in John 10:10,
"The thief comes only to steal and kill and destroy…"
And boy, has he tried to destroy me. I used to think and be discouraged that I was unworthy, because of my mistakes or because I didn't pursue college, that God would never want to use me and my family. Somehow believing God can forgive everyone but He won't forgive me. But Gods Word brings me truth. Abraham slept with another woman, yet God made him a father of many nations. Moses killed an Egyptian, yet God used him to lead the Israelites out of Egypt. David slept with a married woman and had her husband killed, yet God knew he was a man after His own heart. And Paul, at first being Saul, lived to arrest and kill Christians. Yet God brought him to Jesus, Saul's eyes and heart were opened and he then became Paul, one of the greatest apostles and author of multiple letters in the Bible. So Jesus finishes the verse and says,
"…I have come that they may have life and have it to the full."
No words are ever more clear and true. Jesus nailed our sins to the cross. He paid the ultimate sacrifice and then He finished the work by raising from the grave. He lives forever and He lives in me and anyone else that wants to pursue Him. Trusting in God doesn't make things easier. In fact, now with our family trusting in His leading to want us in the Dominican Republic, the thief will continue to destroy. Satan can continue to think that he has any power to crush our faith but we know our God is big and He is faithful. He shows us in His Word, He shows us with the "Fathers of Faith" (Hebrews 11), and He shows us through His provisions. He has provided for our family in ways that can't be explained. And we know that it will continue. You see…we could continue to doubt God and His plans for our lives, but we want to encourage you. Remember what God has done and think ahead of what God will do. His will is to have all of His children with Him, for eternity.
"For my Father's will is that everyone who looks to the Son and believes in him shall have eternal life, and I will raise them up at the last day." John 6:40
So we know that He will finish His work through us if we just hold on to Him. Again, for us, it is a calling to leave our home here in the states and to help reach those in the Dominican Republic. For you, it could be just staying put and serving Him wherever you are. But continue serving Him, for Him. Not for yourself, but for His glory and praise, and He will continue to lead you closer to Him. Closer to understanding who He is and what He wants from you, for Him.
"And we know that in all things God works for the good of those who love him, who have been called according to his purpose." Romans 8:28
Now to end this post, I want to leave you with a movie clip. (Yes, we love movies and entertainment) For us, it shows exactly what His calling for our family to leave the states and join Project Manana felt like. His call was brought to my attention during one of my mission trips back in 2017. And no, there was no burning bush. But the call, was clear and powerful. Through the years, we can see the Lord has carried us along many paths – eliminating debt, letting friends & family move into our home, volunteering at church in roles we wouldn't have sought and entering into foster care which led to adoption. The call was a revelation of the journey He has us on, to fulfill His purpose. Just as Moses believed himself to be unable and unworthy, sometimes we do as well. And just as I thought we were ready to be in a season of peace and comfort, He's leading us to give up our comforts and step into full faith living and trusting, for His children in the Dominican Republic. He's showed us that each path has lead to this very moment. He knows that we are ready and willing. The funny thing is, with my husband Rick, when he wanted to get involved with foster care, he waited a whole year for me to open my heart to the idea. And praise be to God! God gave me the understanding that I'm here to serve Him, not myself. So for the call to the Dominican Republic, it was just the opposite. Just as Moses ran in excitement to share with his wife, I called Rick in excitement! It took Rick about 6 months to pray over the situation – but thankfully he knew God was leading him to the same conclusion. We are Called 2 Serve, for Him. And He will show His wonders!